We Refill Empty Cylinders
Bring your empty cylinder to any of our facilities during business hours to get a refill. We provide quick and easy, no-wait portable propane tank fill-ups at all of our locations. Learn more about our propane!
If you cannot bring your cylinder into one of our offices, we have many exchange and dispenser locations around Northeast Oklahoma at your local convenient stores. Contact us to locate a dispenser location near you!
When you bring in your tanks to us they must be in good and safe condition. We cannot refill tanks with excessive rust, corrosion, or other damage.
Keep in mind that DOT cylinders must be re-certified after 12 years from the manufacturer date. This must be done by one of our registered inspectors. Visual re-certifications are done once every 5 years after the first. Each cylinder must pass a checklist provided to us by DOT. If your cylinder is not approved, we cannot fill it. 
Important Information for Transporting Cylinders: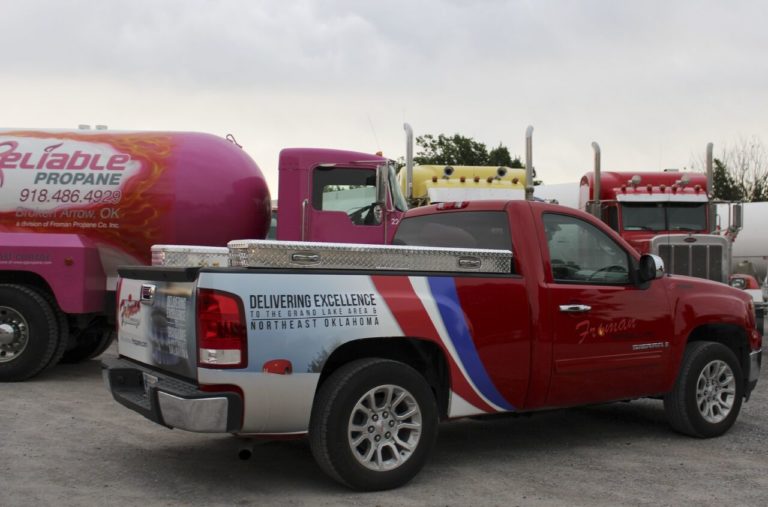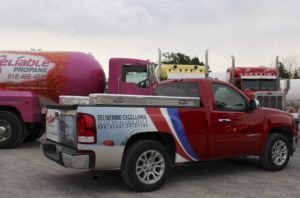 Cylinders above 40-lb capacity cannot be transported in the cab space where the driver is located. Vehicles such as cars, vans, etc fall under this category.
Cylinder above 40 lbs. must be transported in an upright position and secured in a pickup truck or trailer.
Cylinder 40 lbs and below can be transported in the cab of a car or van, up to a maximum of 90 lbs. You can transport up to four 20-lb cylinders inside your vehicle.
All cylinders must be transported in an upright position after they are filled. Cylinders may not be transported lying down.