For people who like to use an outdoor propane grill for their food festivities, understanding all the options and grilling enhancement strategies can make a significant difference in the outcome of the food. Much has changed in the world of grilling in the last few decades. Many of the modern propane grills have a wide variety of features that older models did not have. From small portable propane grills to the extravagant six burner propane grills, their use as a food cooker is very popular.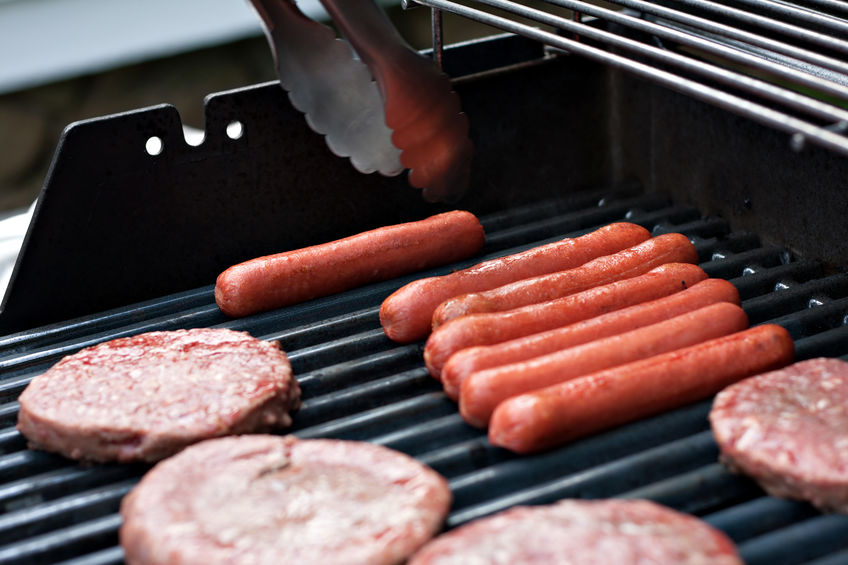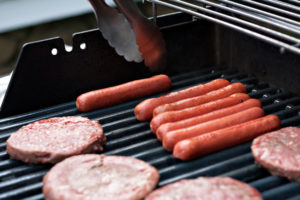 Today's propane grills can be easily adjusted for temperature variations and are available with multiple racks for cooking different food types. This feature is even available on smaller grilles and can be an especially important feature when grilling different kinds of meats at different heats. The good news is that most grills can create great meal options all year long.
The flavor of freshly cooked foods over an open-hearth flame gives food a much different flavor than anything cooked on a traditional stove. Learning how to be creative with barbecuing can significantly enhance the flavor and variety of this style of cooking.
Using Grill Pans for Vegetables
When grilling a combination of vegetables and meat on an outdoor propane grill, it is always recommended to keep the two separated on the grilling space. Especially when vegetarians are dining. Multiple food grilling is easy through the use of multiple level racks on the grill. For people who larger multiple burner grills, the separation of foods can be better managed. Home barbecue chefs can easily separate the sections of grilling different foods such as non-meat burgers, chicken and beef all in separate areas of the grill with a few tools.
When it comes to cooking vegetables on a grill, most people want them kept separate from the meat. Which is why many people choose to cook vegetables on the upper level slowly with the use of skewers sticks. However, the use of skewers to enhance the appearance of the food at a barbecue dinner is popular.
However, when it comes to offering a better flavor for vegetables, getting a grill pan is best. Skewers can dry out vegetables and do not allow for a blend of vegetables to cook together. They can be good for chunks of potatoes and peppers, but many other vegetables will dry out throughout the cooking process.
A great alternative is the use of grilling pans, which are pans with open vents. These allow for vegetables to be mixed together in a pan for a combined flavoring while also allowing for a great grilled flavoring. Grill pans can be perfect for vegetables that are not typically grilling material, such as green beans and carrots. Grill pans allow for the retention of the grilled flavor with an ability to mix cut pieces of vegetables together.
Cooking Sheets for Better Flavor and Easy Cleanup
Another important propane grilling tip that can really improve the flavor and provide for better even grilling of meats and vegetables is the use of grilling sheets. A grilling sheet or grilling mat is perfect for people who hate grill cleanup and don't like the dried-out flavoring of open flamed grilled food. Grill sheets or grill mats help with both these issues.
Because these cooking sheets offer a buffer from the open flames of the grill, they protect against charring from flare-ups of the open flames. However, they are also thin enough to allow for the searing heat of the rack to penetrate the food. Grilling sheets keep the food and their juices together as they cook, which enhances the food flavoring. Additionally, grilling sheets are excellent at protecting the grill from food build up on metal racks. Food build-up is a common problem for all kinds of outside grilling. Protection from food falling off the metal racks into the grill can extend the life of the propane grill and help to ensure it is easily maintained.
Using Aluminum Foil
The use of aluminum foil when grilling on a propane grill is a great tip. This can be a good option for baked potatoes, sweet potatoes, corn on the cob and even for meats that have seasoning or marinades. The aluminum foil helps retain the moisture and any seasonings that are on the food. Since the aluminum foil keeps everything intact, there is no loss of flavor or moisture on the open flames. In the case of people who are cooking outside to help reduce kitchen and home heat build-up during the summer and want to cook some of their traditional meals, this is also a great option.
Using a Grill Separator For Cooking on a Propane Grill
The use of mini grill racks, grill toppers, grill griddles or grill separators over the main base rack can allow for easy separation of food items while cooking. This can be especially helpful to ensure that food items such as chicken and vegetables are cooked separately from beef or pork that is cooking. This also allows for more control over the varying types of food that are cooking. Grill griddles are covers that go over grill racks, and they are excellent for cooking certain pan-fried meats such as bacon or for burgers without the grill flavoring. They can also be a big help for cooking traditional vegetable side dishes as well.
For people who love to use their outdoor propane grill, using these great grill helper tools and a wide variety of tools can help ensure that the recipes and types of meals can be more expansive. While there are a wide variety of techniques and marinades that can bring out the flavor of grilled foods, many of these propane grill tools can expand the food options of the summer home chef significantly.
Tasty Camping Dishes that You Can Prepare with Propane Power
The Convenience of Propane When Camping
It is estimated that roughly 40 million Americans go camping each year. We live in a country that has more national and state parks than anyone could visit and completely explore in a lifetime.
The tranquility of nature and being able to step out of the cityscapes is an experience like no other. You are instantly relieved of your worldly burdens and automatically feel relaxed when you escape to a remote campground. And when you go camping, a propane grill or stove can help you cook some of the best meals you'll ever eat.
What Can You Cook at a Campground?
Most people choose to cook backyard favorites like hotdogs and hamburgers when they go camping. Kabobs, steaks, and all those other favorites are ideal for a grill. Some of the more skilled campers will even turn their grills into smokers to prepare favorites like fall-off-the-bone tender ribs or brisket. A whiskey or bourbon marinade or glaze can turn dad into the chef of the year.
You simply can't get the same kind of temperature control on a campfire. A campfire is practical for heat on a cool night or roasting marshmallows but not much else. On top of the heat-control problems, fire pit grills are often rusty. Nevertheless, they are great for baking potatoes. Simply throw in a baked potato wrapped in tinfoil, and let it bake for an hour or so.
If you have a cast-iron skillet and a small propane range, the number of dishes that you can make at a campground rises exponentially. Make bacon and eggs for breakfast, corn on the cob, and any type of sautéed foods that you'd like.
Cheesy Mac and Hamburger
One ingenious dish that every camper should try on the fly is cheesy mac and hamburger. Simply buy a quarter pound or so of lean ground beef. You can usually request specific volumes at most grocery stores. Brown it up in your skillet and drain off the excess fat. Transfer the ground beef into a bowl and cover it with tinfoil.
Then, season your skillet with some olive oil and heat up a frozen Stouffer's Macaroni and Cheese TV dinner. These are available in the frozen food section of even small grocery stores near campgrounds. It will cook better if you let it thaw out in your hot car for a few hours.
If not, simply toss it in the pan frozen, cover it with tinfoil, and add a little water at a time to keep the pan from burning it. Use a low flame to slowly melt the frozen brick of deliciousness and chop it into pieces as it thaws. Finally, once it has warmed up, add the ground beef, if you haven't eaten it all during the wait, and enjoy one of the best outdoor meals of your life.
Ribeye Steaks and Stuffed Mushrooms
Whether you choose a ribeye or T-bone steak, you really can't go wrong when you cook with propane. Propane grills can reach temperatures of 450 degrees or more. This makes them perfect for searing in the juices of steaks.
And when it comes to steaks, you have two options. You can either pan-fry it in an iron skillet or grill it. A frying pan allows you to get a more even temperature. However, grilling is a good way to reduce fat and can be even tastier in skilled hands because the smoke from the grease will add some depth and smokiness to the flavor.
Once you sear the steak, simply lower the heat to let it saturate and absorb into the center of the steak. If you don't like raw meat, you should wait until the blood stops oozing off it and keep turning it. Coat it with a nice rub of olive oil, sea salt, and pepper to enhance the natural flavors.
Don't overcook your steak or it will become dry. Nevertheless, when you are dealing such tender cuts of meat, such as a ribeye or T-bone, you don't have to worry about the high heat making it too tough. Dryness from overcooking is the main issue.
Use your thumb to press on the meat and determine how well cooked it is. Most people like their steaks, especially women, when they are cooked medium-well (slightly pink in the middle and moist). You can press on the meat with your thumb and remove it from heat once the tenderness feels like pressing into the palm of your hand.
Finally, let the steak rest for a few minutes under tinfoil before you slice into it. This will give the juices a chance to settle and congeal in the meat instead of running out like water. Simply heat up the prepared stuffed mushrooms under a lid or tinfoil at a low flame and you will have the perfect complement to your steak. This may be a meal where you want those campfire baked potatoes on the side.
Enjoy!
---
Froman Propane is your #1 propane supplier for Commercial, Residential & Agricultural Propane serving Northeast Oklahoma in Rogers, Tulsa, Wagoner, Washington Counties and the Grand Lake Area. Froman Propane can fuel all your needs.