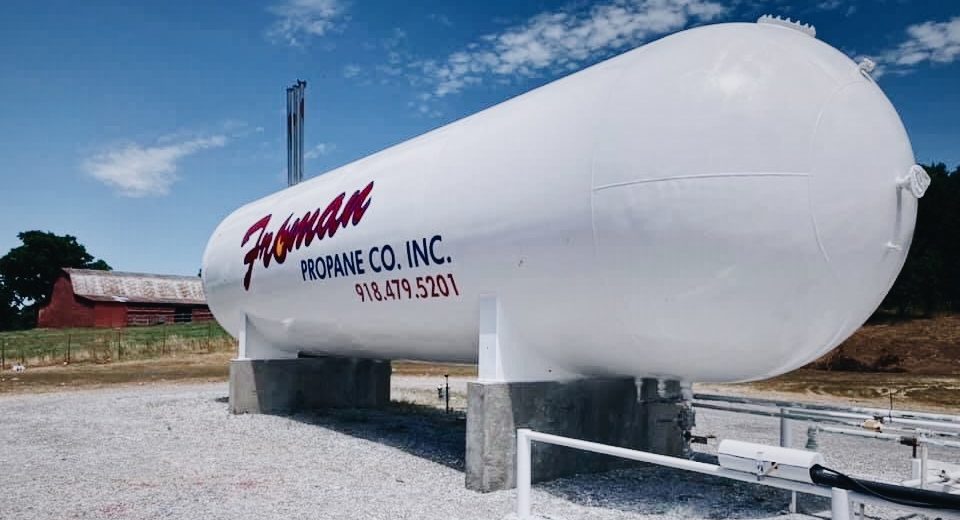 June 05, 2020 - Locust Grove, Oklahoma
   Froman Oil & Propane Company and Downing Propane & Oil Co., two-long standing oil & propane service providers are merging to combine their industry experience and resources to deliver customer service excellence and greater oil & propane services to the Locust Grove area. Regan Downing, previous owner of Downing Propane & Oil Co., and Jo Kay, long standing office manager, have agreed to remain on-board at the Froman Oil & Propane Co. Inc. - Locust Grove location (formerly Downing Propane & Oil Co.) beginning effective June 1, 2020.
What You Can Expect Moving Forward

Quicker Delivery Times
Familiar Staff Faces & Names
A New Name On Invoices, Receipts, & Trucks
24/7 Phone Answering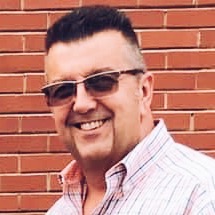 "While both companies have serviced the Locust Grove area for years, having Mr. Downing's relationships within the community and extensive knowledge of the area offers us the ability to offer better oil & propane services to the area." said Cary Froman, Chief Financial Officer of Froman Oil & Propane Company Inc. "We're glad some of the same familiar faces and voices that Locust Grove customers have come to know, and trust have decided to stay with us. We're a company that is based around family, and community values. Providing the best service to our customers and their families will always remain our top priority."
   Our teams are working diligently to make this transition as seamless for our customers as possible. You will notice that we have already begun making changes to the Locust Grove offices to reflect the combined efforts of both companies. In the meantime, feel free to call and speak with the same familiar team to place an order, or request service. 
   In the coming weeks and months, will also be offering expanded services like online ordering and payment, budget plans, ACH & credit card payments, a tank monitoring app, rebate and incentive programs, We will also be working extensively with our commercial customers to continue uninterrupted service, compliance support, and employee training where needed.
We're Here To Serve You
   Our company began in 1962, a time when our corner Skelly service station was full-service. Each car that was pulled onto our lot was given undivided attention, attendants were friendly, and customer service was as common as the air we breath. We still operate, and steep our employees in that same tradition today.
Here For The Long Haul
In today's market, companies come and go as often as the weather changes. We're one of the exceptions. We've been supplying oil & propane to customers' homes, & businesses since 1962. Our customers aren't diluted to account numbers, they become a part of the family; and like yours, our family is here to stay.
Family Matters

   Our company currently employs 3 generations of the Froman family. Our kids and grandkids have grown up learning how customers should be treated, and the value of a "hard-days work." 
Giving Back To The Community
We're big fans of community: from little league teams, and civic organizations - to holiday parades, and church fundraisers. We believe that a business that doesn't build up their own community is short lived.
Delivering Excellence
Most any able-bodied person can deliver oil or propane. We endeavor every day to deliver an excellent fuel experience. From a friendly voice on the phone, professional trained drivers and technicians, and service that never fails, we work tirelessly to keep your oil & propane needs met.
Froman Oil & Propane | Locust Grove
6463 S. Highway 82
Locust Grove
,
Oklahoma
74352
Phone:

918-479-5201
Secondary phone: 918-479-5202
Email: info@fropane.com
URL: https://fropane.com/
| | |
| --- | --- |
| Sunday | Closed |
| Monday | 9:00 AM - 2:00 PM |
| Tuesday | 9:00 AM - 2:00 PM |
| Wednesday | 9:00 AM - 2:00 PM |
| Thursday | 9:00 AM - 2:00 PM |
| Friday | 9:00 AM - 2:00 PM |
| Saturday | Closed |
Froman Oil & Propane Companies Inc. began in 1962 as a Skelly bulk oil distributor, later with the addition of bulk propane in 1984, have become one of the largest independent oil and gas providers in Northeast Oklahoma. Based in Claremore, Oklahoma on Route 66, the company provides bulk motor and fuel oils, gasoline, diesel, & propane, as well as tanks, service and maintenance. Three generations of the Froman family service residential, commercial, agricultural, industrial, manufacturing, schools, churches, and municipality customers in Northeast Oklahoma and regionally. Learn more about Froman Oil and Propane Co. Inc. at https://fropane.com.
###